How to fit a VN Commodore electric fan into a 240 and 740
This guide specifically focuses on fitting an electric fan out of a VN Holden Commodore to a 240 however should also be applicable to 740's which run the same radiator. This guide also uses the popular SAAB t-piece for a thermal switch to trigger the fan. I completed the conversion back in approximately 2010 and it has worked flawlessly since.
Credit for the idea of using a Commodore fan goes to Angus and details of how he mounted it can be found
here
. My mounting technique is slightly different as detailed below. The electric fan from a 960 is also a popular choice and guides can be found on that elsewhere.
The t-piece can still be found at some wreckers if you are lucky in a pre 1993 SAAB 900 however check for heavy corrosion as that is a common issue with them. They are 35mm in diameter and 100mm long with an M22x1.5mm thread for the switch. There are limited sources for new t-pieces however I have purchased a couple from
here
and they have been perfect. Price is $34.95USD+shipping at the time of writing.
For the switch there are countless temperature options as the M22x1.5mm size was popular on European cars. Searching ebay (including the item descriptions) for "M22x1.5" will reveal a lot of options.
I use the Alfa Romeo switch pn 60533503 with has two swiches inbuilt, 84degrees on/79 off and 88degres on/83 off. My t-piece is in the lower hose and I have the fan switching on at 88degres on/83 off (commodore fan is only single speed). Keeps the car cool but does have the fan cycling on and off excessively.
The t-piece can also be run in the top hose which is a necessity with a turbo car running the standard lower volvo radiator hose due to packaging constraints. If you go with a fan that has 2 speeds then obviously picking the right temperature switch will allow you to trigger the high and low speeds at the appropriate times.
Take your commodore fan that looks like this
Then trim off everything till it looks like this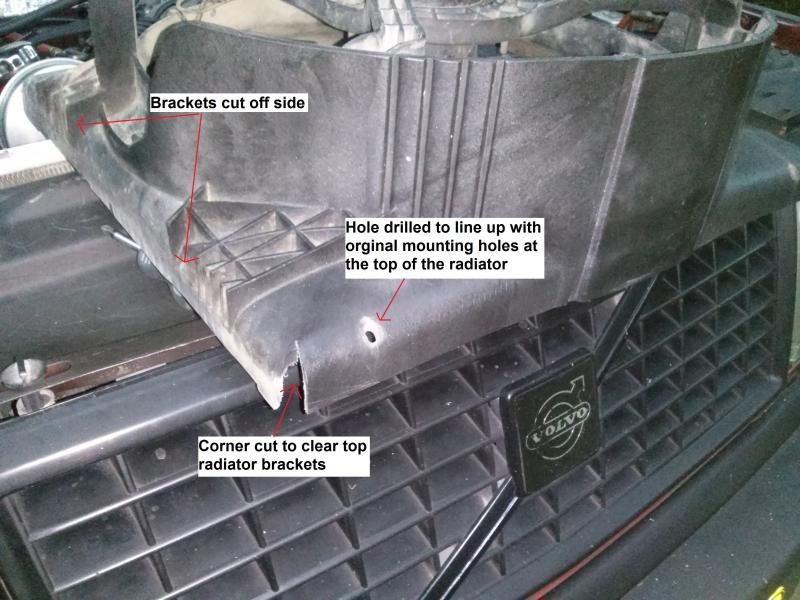 Leave a 5mm lip to grab the tabs at the bottom of the radiator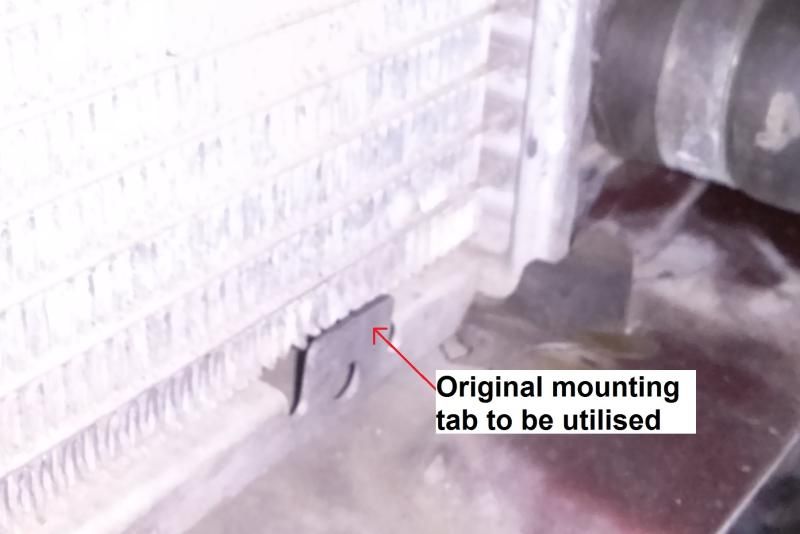 Come up with a neat way like this to use the standard mounting screw locations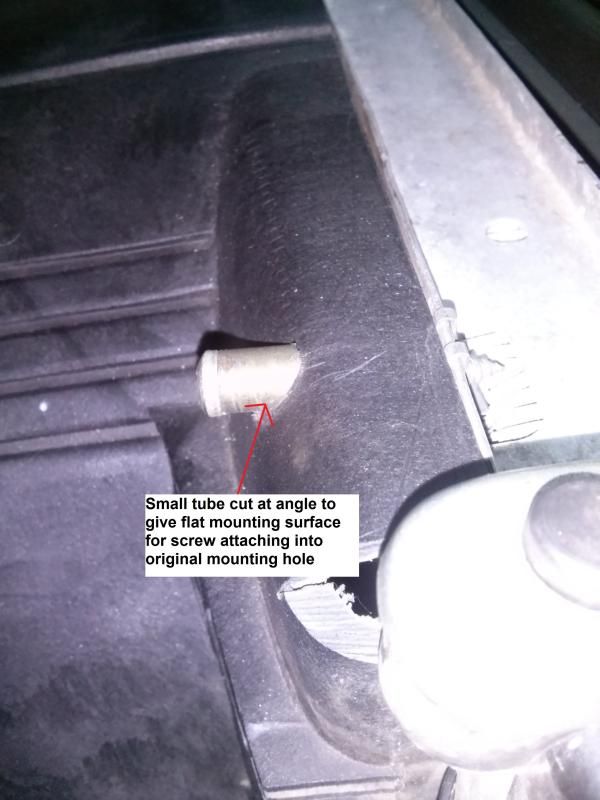 Cut a 25mm section out of your radiator hose, insert the t-peice, wire it up and you are good to go. The switch should be used to trigger a relay to power the fan, it will likely not be able to take switching the fan directly.