Alrighty, I'm doing a turbo conversion on my 240 and have popped a walbro 255 in the tank and bypassed the inline pump. I can get power to the pump by doing the old 4-6 fuse jump trick but otherwise nothing, and jumping the fuses makes it run constantly with or without key.
Ive just got the wires for the inline pump dangling under the car not connected to anything, i'm wondering if theres any shenanigans going on with the relays not letting the tank pump go without the inline pump or something.
Any advice fellas?
edit for more info: the car is a '79 244, swapped from a b21a to a b230fk+t and using the dash, wiring and diff from an '89 240 running lh2.4.
I went around with a test light yesterday. At the pump i've got power to the grey wire, nothing to black.
At the main relay i'm getting power to 30 and 86/1, turned to II im getting 30, 86/2, 87/1 and 85. Pump runs if I jump 30 to 87/2.
main relay looks something like this:
85 87/2 86/1
— — —
— — —
30 86/2 87/1
Im struggling to find it in any wiring diagrams but theres another little bosch relay near the main relay, I've got power to 30 but nothing else in any key position. There is also a mystery wire plugged into 85 that isnt going anywhere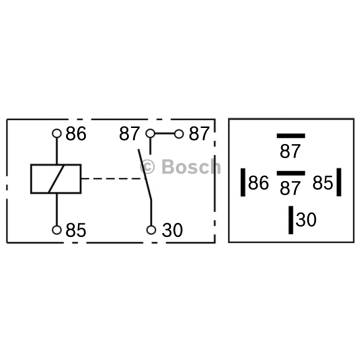 I need an adult